Tags
abyssine, age, Alpine Lavender, bathroom cabinet, Birch, Blue Chamomile, boost, cleansed skin, clearer, clove, cocktail, customisable shave routine, Decleor Triple Action Shave Perfector, Dermalogica Daily Clean Scrub, Dermalogica PostShave Balm, Dermalogica Protection 50 Sport SPF50, Dermalogica Shave Essentials Trio, Dermalogica Soothing Shave Cream, driving, elasticity, Elemis Aching Muscle Super Soak, Elemis Anti Ageing Time Defence Eye Reviver, Elemis Pro-Collagen Marine Cream for Men, essential oils, eye cream, fine lines, firm, firmness, football, fuss-free shave, gardening, generation, Ginkgo Biloba, Golf, hydrate, juniper, Mediterranean algae, men, moisture loss, overworked, Padina Pavonica, products, protection, ravages of time, razor burns, samples, sea salt, smoother, SPF, sun, suppleness, tired muscles, UV light, Wild Thyme, wrinkles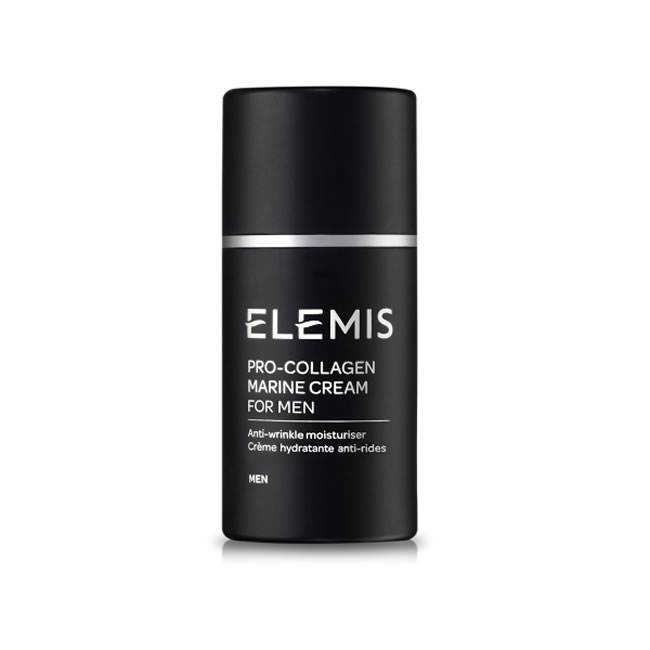 Regardless of generation or age, these days, men are investing more time, energy and money in their appearance than ever before.
At Pure Beauty we are here to help everyone look, and feel, great, and today we are looking at products that give men a boost!
The Elemis Pro-Collagen Marine Cream for Men has been created just for men and helps to hydrate and firm their skin and improve the appearance of fine lines and wrinkles. From the word go, skin is left looking smoother than before and feels refreshed and replenished. Mediterranean Algae, Padina Pavonica, Ginkgo Biloba and soothing Abyssine™ come together to help with suppleness, firmness and elasticity – what's not to like?
The Decleor Triple Action Shave Perfector is a super serum that prepares the skin for shaving. A cocktail of essential oils have been mixed to meet the exact needs of men's skin and this can lead the way to a smoother, clearer, fuss-free shave. Applying three drops of the serum to cleansed skin will prepare it for shaving, and when used after your shave, it can soothe razor burns and enhance the effectiveness of your other products.
With a month's supply of the world's first fully customisable shave routine, the Dermalogica Shave Essentials Trio shows you how well you can treat your skin when shaving. The set comes with the Dermalogica Daily Clean Scrub (44ml), Dermalogica Soothing Shave Cream (74ml) and Dermalogica PostShave Balm (10ml) and we think you will be hooked after your very first shave.
Whether it's from golf, driving, football or gardening, the Elemis Aching Muscle Super Soak will help to ease overworked, tired muscles. This natural foaming bath soak smells amazing and works wonders on aches and pains. Extracts of Birch, Juniper, Clove, Alpine Lavender, Wild Thyme and Blue Chamomile have been mixed with Sea Salt which together warm muscles and recharge bodies.
Men don't escape the ravages of time, which is why so many of them love the Elemis Anti-Ageing Time Defence Eye Reviver. This lightweight anti-ageing men specific eye cream has been clinically proven to reduce the depth of wrinkles by up to 37% in less than a month and increase skin hydration by up to 82% in the same time period – wow! Created to help support skin elasticity and to tighten, firm and hydrate, this will be a welcomed addition to any bathroom cabinet.
When it comes to the sun, everyone needs protection. The Dermalogica Protection 50 Sport SPF50 defends against UV light and can be used by anyone, so no excuses boys. Oleosome Microspheres enhance the performance of the SPF and counteract the moisture loss that can be triggered by being out in the sun. The cream sinks into the skin without a greasy after-feel and should be liberally rubbed into your skin at least 15 minutes before going into the sun.
If you have any questions, or would like to try before you buy, get in touch and we can give advice and send samples.
Team Pure Beauty